The world is changing, and so is the way we work. The rise of digital nomadism, coupled with the global shift toward remote work, has transformed the landscape of employment. Now, more than ever, individuals are seeking opportunities that allow them to combine work with their love for travel and adventure.  
In this digital age, one thing has become abundantly clear: tech skills are the key to unlocking the digital nomad lifestyle. In this blog post, we will explore how learning to code with Promineo Tech can be the perfect stepping stone for those aspiring to become digital nomads.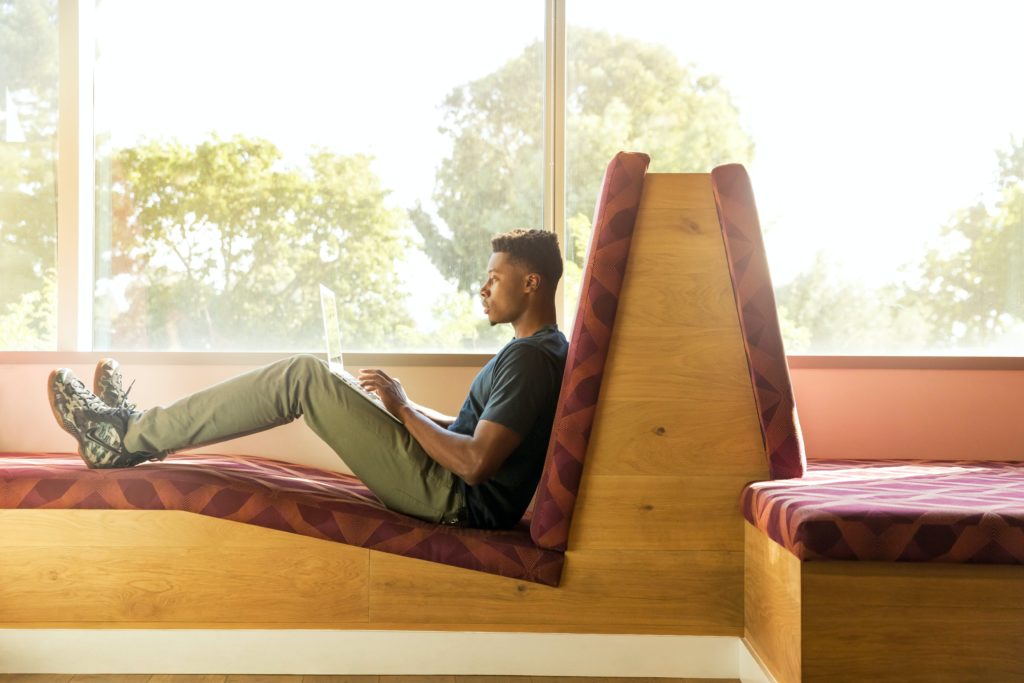 What Digital Nomads Need in a Tech Education
Digital nomads have unique needs when it comes to education and skill acquisition. Here are some crucial factors they consider: 
Flexibility: digital nomads require the flexibility to learn from anywhere, at any time. Traditional education systems often fall short in this regard, making online courses and coding bootcamps the ideal choice for those constantly on the move.
Relevance: the skills learned must be in-demand globally. Digital nomads need tech skills that can secure them jobs and freelancing opportunities across borders.
Support: access to resources, mentors, and a supportive community is essential. Digital nomads often find themselves learning in isolation, making mentorship and forums invaluable.
Value: cost-effectiveness is paramount. Courses should offer high returns in terms of job opportunities, making them a smart investment for aspiring digital nomads.

 
Read more: Top Tech Careers for Digital Nomads 
The Promineo Tech Advantage
Promineo Tech, an online coding bootcamp, stands out as an excellent choice for digital nomads. Here's why: 
Remote-friendly learning: Promineo Tech is designed with the flexibility that digital nomads cherish. Whether you're in Bali, Berlin, or Buenos Aires, you can access high-quality tech education from anywhere with an internet connection.
Part-time commitment: with a curriculum designed to fit into your life, Promineo Tech ensures you don't have to put your travel plans on hold. The duration of bootcamp programs ranges from 16 to 26 weeks, accommodating various travel schedules.
Cutting-edge curriculum: Promineo Tech's courses are in sync with the latest in tech, making graduates immediately employable. These programs are designed by experts working in the tech industry, ensuring students receive job-ready information.
Dedicated support: mentorship, forums, and community support ensure that nomads aren't learning in isolation. Weekly office hours and mentorship sessions provide one-on-one attention when you're stumped.
Affordability: Promineo Tech provides high-quality education without exorbitant costs. Their commitment to breaking down financial barriers to education means you can pursue your digital nomad dreams without breaking the bank.

 
A Closer Look at Promineo Tech Bootcamps
Promineo Tech offers a range of bootcamps that cater to different tech interests: 
Front-End Bootcamp
Front-end software developers are tasked with constructing the visible and interactive elements of applications and websites, which users directly engage with. Their role encompasses crafting visually appealing and functional components that respond seamlessly to user interactions. Additionally, they collaborate with back end applications to elegantly display data, ensuring an aesthetically pleasing user experience. This program focuses on crafting the visual web. It equips you with skills that are in-demand globally, making you a valuable asset anywhere in the world. 
Back-End Bootcamp
Back-end software developers are responsible for constructing applications that handle tasks behind the scenes. Their responsibilities typically include receiving requests from front end applications, processing these requests, interacting with databases for data read and write operations, and providing responses to requests from other applications. Powering the digital infrastructure is a role that transcends borders. The universality of back end development means you can secure work opportunities worldwide. 
Want to learn more about what it's like to be a remote software developer? Read Meet Caleb: A Software Developer and Podcast Host 
Digital Engineering Bootcamp
The Big Data Engineering Program is tailored to introduce students with a technical inclination to the technologies and methodologies sought after by employers and employed by real-world data engineers. This program is intensive and will encompass a wide range of technologies, including Python programming, Hadoop, and cloud-based services through Amazon Web Services (AWS). Students will also gain exposure to essential techniques like data wrangling, munging, ingestion, and modeling for analytics. Upon program completion, successful students will be well-prepared for entry-level roles as data engineers, Python programmers, or business intelligence developers. Innovating tech solutions knows no boundaries. With this skill set, you become a valuable asset no matter where your travels take you. 
Digital Marketing Bootcamp
If coding isn't your jam, the digital world still has space for you. Digital marketing is a versatile skill set that can be applied remotely, making it a great choice for aspiring digital nomads. The Digital Marketing program is meticulously crafted to empower students interested in marketing to build a portfolio and initiate their careers in the digital marketing domain. This project-centered curriculum seamlessly integrates marketing theory, critical thinking abilities, and hands-on experience to prepare students for entry-level positions in a rapidly expanding industry. Students will gain expertise in advertising platforms like Facebook, Google, Instagram, Twitter, and LinkedIn. 
Our program offers an accelerated, comprehensive curriculum encompassing the full spectrum of digital marketing knowledge, positioning students as competitive candidates in an ever-expanding job market. Digital marketing roles are experiencing a remarkable 112% faster growth rate compared to the U.S. national job growth average. Upon program completion, students will possess the tools needed for success in positions such as marketing coordinator, social media advertising coordinator, branding coordinator, and more. 
Practicalities for Digital Nomads: How to Maximize the Bootcamp Experience
To fully capitalize on your Promineo Tech bootcamp experience while living the digital nomad lifestyle, consider these tips: 
Balance travel and learning: find a routine that works for you. Dedicate time to your studies while also immersing yourself in the local culture and scenery.
Leverage the Promineo Tech network: stay connected with fellow students and mentors, even while on the move. Online forums and networking opportunities can lead to valuable connections and job opportunities.
Translate skills into remote work: after completing your bootcamp, focus on translating your newfound skills into remote job opportunities. Many tech companies are open to hiring remote workers with the right skill set.

 
Learn to translate your new technical skills in job interviews in this blog post: Technical Interview Tips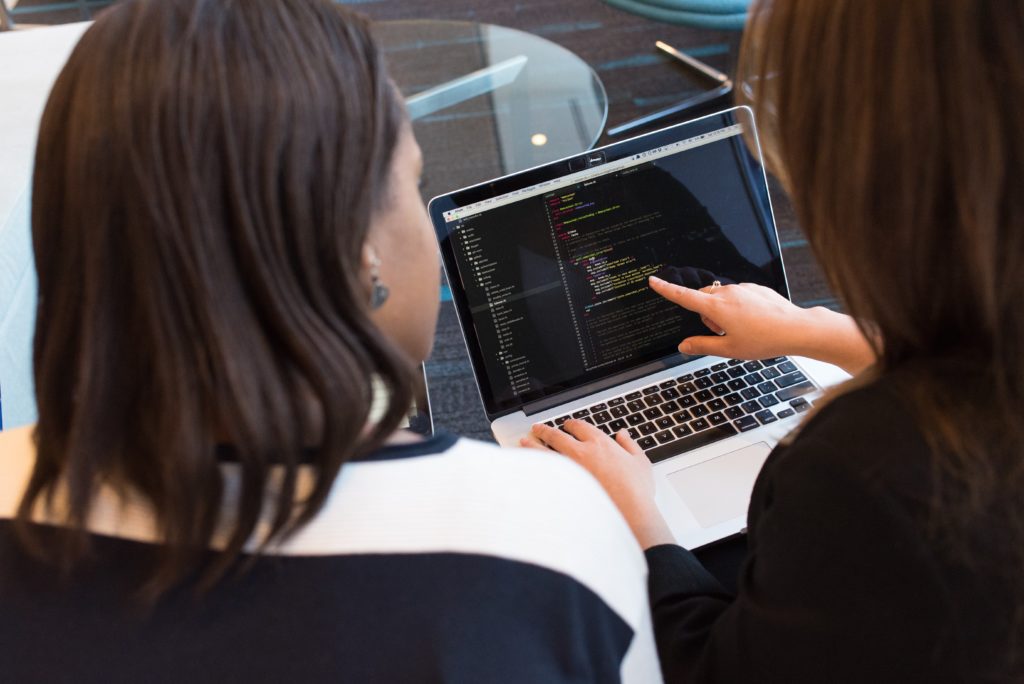 Comparing Promineo Tech to Other Bootcamps
Promineo Tech stands out for the digital nomad community in five major ways. 
Affordability: we stand out as one of the most affordable tech education options available today. We're committed to making technology education accessible to all. Our mission is to break down financial barriers, ensuring that aspiring tech workers can access high-quality training without breaking the bank.
Accessibility: our innovative approach to education extends beyond traditional classroom boundaries. By partnering with colleges nationwide, we bring high-demand technology education to communities across the country. This means you can access top-tier training programs, whether you're in a bustling city or a remote town.
Low-risk learning:

w

e prioritize student experience and service-oriented interactions. Our goal is not just to provide education but to ensure you succeed in your journey towards a tech role. We reduce the risk associated with acquiring new skills by offering a supportive learning environment.
Partnerships: we empower accredited educational institutions with everything they need to offer their own technology bootcamp programs. Our education model requires zero upfront investment from our partners. This unique collaboration allows us to extend our reach and impact.
Cost-efficiency: the average coding bootcamp can cost upwards of $13,500. With our flipped-teaching and faculty model, our partners can deliver comparable, high-quality programs at a fraction of this cost—nearly a fourth of the average tuition. We believe that quality education should be accessible to everyone, regardless of their financial situation.

 
In a rapidly evolving tech landscape, we are dedicated to leveling the playing field, reducing costs, and ensuring that the pursuit of a career in software development remains within reach for all individuals, regardless of their background or location. 
Read more: How Learning to Code Can Fund Your Global Adventures
Conclusion
The digital nomad lifestyle and tech skills have a symbiotic relationship. Tech skills open the door to remote work opportunities, while the digital nomad lifestyle allows you to explore the world while earning a living. Promineo Tech offers a tailored solution for those aspiring to combine travel and work, providing flexible, affordable, and cutting-edge tech education that can empower you to embark on a fulfilling digital nomad career. 
If you're ready to take the plunge into the world of tech and become a digital nomad, explore Promineo Tech's range of bootcamps today. Start your journey toward a rewarding digital nomad career, where the world becomes your office.